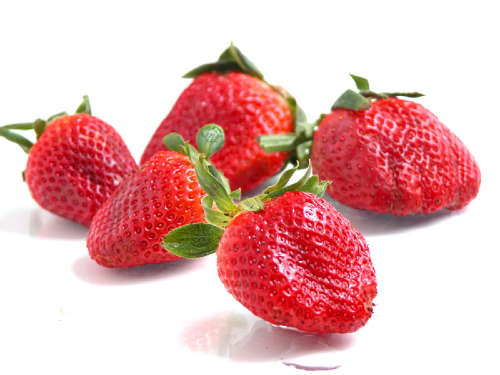 glitter-graphics.com
Add strawberries to the growing list of super foods.
A 2.5-year-long study by the University of Toronto found that the
antioxidants in strawberries helped manage bad cholesterol, according
to a news release.
The study, conducted by Dr. David J.A. Jenkins, backs existing
evidence that touts strawberries as a nutrient-rich foods. It showed
that the antioxidants in strawberries can improve and maintain the
effectiveness of cholesterol-lowering diets.
According to a U.S. Department of Agriculture study, strawberries rank
third in antioxidants compared with other fresh fruits and
vegetables.
The berries also improved the taste of the cholesterol-lowering diet,
which can affect whether people will stick with an eating plan.
email newsletter from Jordan Farms